Blanche Schultz Katz
(Dec 17, 2015)
I have the sad duty to report that Blanche Schultz Katz, youngest child of Abe and Anna Dumes Schultz, granddaughter of Chaim Yehoshua and Sheina-Freda Dumesh of Vishki, Latvia, has passed away on Wednesday, December 16th, in Sunnyvale, CA. The funeral is Sunday at 1:00 at Hills of Eternity in Colma, CA. An obit will be posted on Blanche's family tree page when I receive it.
Marvin David Finkelstein
(Jan 04, 2015)
It is with great regret that we pass along the sad news of the death of Marvin Finkelstein, husband of Karen Karp Finkelstein. Karen's mother was Jeannette Dumes Karp, and Jeannette's father was Louis Dumes, the eldest brother of the children of Chaim Yehoshua and Sheina-Freda Dumesh of Vishki, Latvia.
Marvin David Finkelstein, 75, of St. Louis, Missouri, passed away peacefully on December 16, 2014. 

Marvin was born on September 16, 1939. He grew up in East St. Louis and graduated from Washington University with a business degree. He worked in the retail tire industry until his retirement.
He enjoyed Pinnacle Port, dancing, playing tennis, bowling, movies and spending quality time with his friends and family.
He is survived by his wife of 50 years, Karen, his daughter Jennifer (Chris), his sisters Paula (Victor) and Hylda (Bob), his sister-in-laws Beverly (Tom), his brother-in-law John( Marylan), his grandchildren Jordan and Andrew and several nieces, nephews, cousins and dear friends.
A memorial service and life celebration will be held at 5pm at Pinnacle Port in Panama City Beach, Florida. In lieu of flowers, donations can be made to Emerald Coast Hospice or the charity of your choice.
Leizer Dumesh
(Nov 29, 2014)
Our friend Leizer Dumes, originally from Vishki Latvia, has passed away at the age of 84 after a long illness. I become quite close to Leizer. We became friends via Vishki; a place I was searching for, to see where my Grandfather had been born and lived until he came to America in 1912. For Leizer, Vishki was the magical childhood garden in which he had been born and lived until 1940, when his father saved the family by shipping them off to Russia during the war. After the war, there was nothing left for them to return to in Vishki, so the family has lived in Riga from that time.
On the Dumesh site that I made with Leizer, I've changed his page which contained his wonderful stories to also include his autobiography, which he sent to me several years back. I suppose he must have always had this in mind for his website by sending it to me.
I give you Leizer, in the video message he created to wish us congratulations on our family reunion in 2011. Будьте здоровые, Лейзер. Обнимаю Вас.
Sharon Schultz Miller
(Nov 14, 2014)
Cousin Sharon Schultz Miller passed away Thursday night, Nov 13th. The funeral will be in Watkins Glen on Monday morning. Best to fly into Elmira or Ithaca. Call Stacy & Doug Yeater. Their info can be found in the Contact Info page of Dumes.Net.
An obit will be posted. Cousin Jan Kernis has promised to send it to me as soon as it's available.
Mildred Dumes Dansker
(Nov 3, 2014)
It is with great sadness that I pass along the news that my dear Aunt Mildred Dumes Dansker passed away on November 2nd. Mildred just turned 90 on Sept 6th. My cousins, her children Anita, Adrien and Alan have asked me to pass along this info from Rabbi Brian Besser of Beth Shalom in Bloomington:
Mildred's funeral is scheduled for this Wednesday, November 5, at 10 AM, at Beth Shalom. Mildred will be interred at the Mount Carmel Jewish Cemetery in Evansville later Wednesdayafternoon.

There will be a Shiva minyan for Mildred on Thursday, November 6, at 7:30 PM, at Beth Shalom. This will be an opportunity to support Adrien, to share memories and stories about Mildred, and to say Kaddish for Mildred. You are invited to bring food and refreshments: they would be most appreciated.

In the meantime, if you wish to honor Mildred's memory through tzedakah, you are invited to make a contribution to Beth Shalom, or to the charity organization of your choice.
Rose Dumes Millet
I'm glad to have some happy news to pass along. My brother Harold and wife Marsha Bradford are the proud grandparents of Rose Dumes Millet, born on November 2nd. Congrats to the grandparents, parents Abigail and John, brother Abe, and great-grandmother (my lovely Mom) Phyllis Abels Dumes.
Memorial for Lila Kaplan
(Nov 2, 2014)
Charlie Kaplan asked me to pass along to everyone the news that there will be a memorial for his sister Lila, who passed away last year. It will be at 11 CST on Sunday, November 9th at Memorial Park Cemetary, 9900 Gross Point Rd., Skokie, IL. A reception will follow.
Charlie doesn't have email or a cell phone, but you can reach him at his home number (via the Contact Info page off the "Family Today" tab on the menu) until Friday.
Facebook Group
(Sept 1, 2014)
Answering the call by her Uncle Norm Lieberman, the 2016 reunion manager, Lisa Lieberman has intrepidly volunteered to manage a Dumes Facebook group. We actually created it years and years ago and never did anything with it, and well, now I guess we're doing something with it. :-)
Lisa is off to a cracking start, and I'm sure will do her best to make it a fun and meaningful experience for all. But like any social media centered activity, its success or failure will depend on how much "all of you out there" read, comment, link, tag and post to it.
So you'll see the Facebook link icons (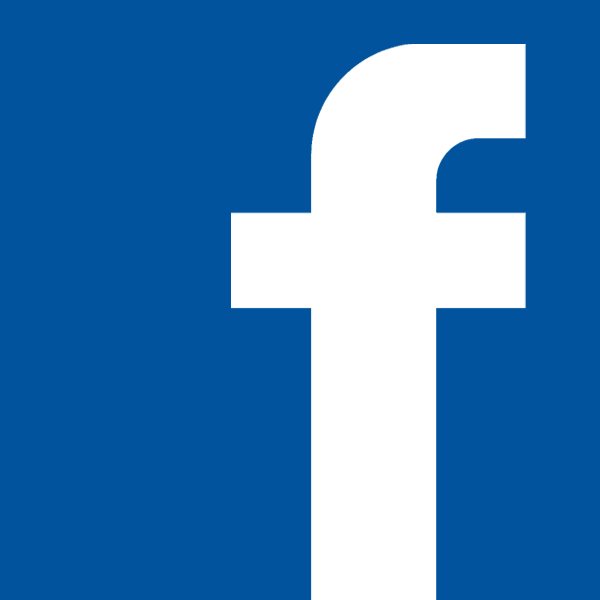 ) on all pages in Dumes.Net now. As my grandma Abels used to say, "Use it in good health".
Bruce
2011 Reunion Page
(July 8, 2012)
Well, it's taken an embarrassingly long time for me to get it almost done, but now it's almost done. :-) So I'm now announcing the official launch of the 2011 Reunion Page. It features a wonderful summary provided by cousin Art Lieberman, reunion-meister extraordinaire, along with pictures, video and all kind of other fun stuff.
So if you were there, check it out and think back. It was amazing, wasn't it? And if you missed it, maybe you can still catch a bit of the magic that we all felt being there together.
Dumes.Net Online Gift Shop
(May 16, 2012)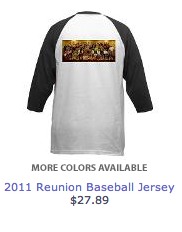 What's the favorite part of an outing to say, a museum? Why, the gift shop, of course! So I'm pleased to announce the opening of the Dumes.Net Gift Shop! Please check it out and let me know what you think. If you have any suggestions for photos that you think should be included on t-shirts or cards or whatever, let me know! I've tried to add my own brand of humor (such as it is :-) in the array of items, like the 1929 Dumes Reunion Shower Curtain, the Abe and Becky Lieberman Plush Baseball, or the Becky Stein Dumes Stein (a beer stein).
So please, take a look and let me know what you think!
Passing of Marty Kernis
(May 14, 2012)
It is with great sadness that I pass along the news of the death of Marty Kernis, husband of cousin Janet Tockman Kernis. Those who attended the reunion last year in Raleigh may have had the chance to spend some time with Marty. He was a delightful man. I didn't get to spend a lot of time with him, but he was one of those people that you felt like you have always known, even after just meeting him a couple of times. More... [Click on the "More..." to read everything!]
New Menu!
(April 28, 2012)
Perhaps you've already noticed that I've changed the menu for Dumes.Net. No, we're not serving food here now, as much fun as that might be. :-) I'm talking about the navigation menu for the website. Instead of the menu on the left-hand side of the page, there's now a "mega-menu" which resides near the top of almost every page on the site.

I realized watching folks during the reunion trying to navigate the site that although the old menu was very clear to me, it wasn't at all intuitive to everyone else. I'll never be able to do something that pleases everyone, but I hope this helps. I think it's very pretty, at any rate. Please let me know what you think!
Bruce
Our new cousin in Israel
(Feb 12, 2012)
I have some exciting news to pass along. We have a Dumes cousin in Israel. Rina Bar-Or was born in Israel in 1948. Her mother was born in Vishki in 1915 and traveled to Israel in the 30's, met a gentleman there, married and had two children.
To explain this, let me tell you a story. :-) More... [Click on the "More..." to read everything!]
Post Reunion Updates
(Aug 7, 2011) by Bruce Dumes
As most of you probably know, the reunion in Raleigh was an incredible experience for all. Here's sending out a HUGE thank you and job well done to cousins Art Lieberman and Pat Clark!
I will be making a page dedicated to the reunion along with photos, video, and whatever else I can think of to commemorate the event. If you have not already sent me your photos and/or video from the reunion, please do. I am in the process now of naming, sorting, assembling photos and editing video. Till then, here's a group photo to admire!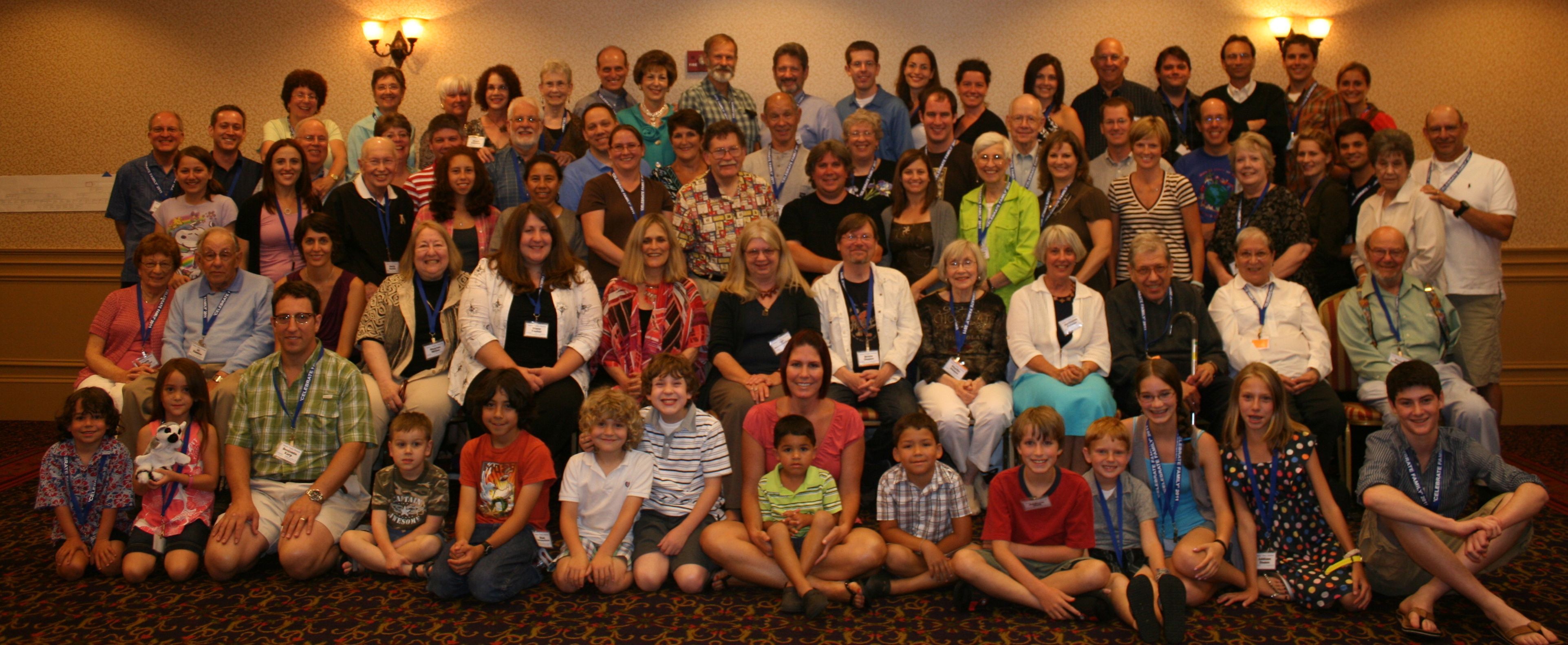 Family Events
(May 1, 2011)
As you know, the Dumes Family reunion is less than two months away. Cousin Art is planning amazing stuff, and I know everyone will find it a fun and meaningful experience.
As part of the reunion, I thought it would be appropriate to commemorate those who have passed away since the last reunion in June 2006. You might think that people are always updating me on family events, but in actual fact, I hear from very few of you.
And I also think it would also be appropriate to mention the new family members, i.e. children born since the last reunion.
So I'm asking all of you to send me a note with details and PHOTOS for any births or deaths in the last five years, even if you know I know about it already, just to make sure I don't forget anyone. If I get enough photos, I'm hoping to make a slideshow for both the births and memorials, so SEND PHOTOS!!
Did I mention that photos would be nice? :-)
And PLEASE let Cousin Art know if you plan on coming to the reunion, even if you haven't been able to send him a deposit yet, or even if you are still considering whether or not to come. It would be really helpful.
If you really want to come to the reunion, but simply can't afford it, let us know. We'll see what we can do to save you some dollars.
Looking forward to seeing you all (or should I say y'all ?) in Raleigh!!
(updated Nov 6, 2010)
A Note from Cousin Deborah
Cousin Deborah Altschuler asked me to post this note to all of you for her.
(updated Aug 5, 2010)
Family Movies
It became apparent to me that most folks here are unaware of the movies available on the site after I was visiting my family in Indiana, and they hadn't seen any of them. So I'm going to feature some of them in posts here, and hopefully it'll get everyone curious enough to check the rest of them out. The URL for the movies is http://dumes.net/cgi-bin/onlinemovies.cgi This is one of my favorites. It includes members of almost all branches of the family. I'm guessing the movie is from around 1937 or '38, because my dad looks about 10, and he was born in 1926. People seen in movie include:

Blanche Schultz Katz
Stanley Dumes
Freda Fialco Dumes
Anna Dumes Schultz
Dora Lieberman Lasky
Hy Dumes
William J. Dumes
Rebecca Dumes Lieberman
Naomi Rebecca Dumes Bear
Rebecca Stein Dumes
Heiman J Lieberman
Lillian Dumes Gluck
Fannie Dumes Fishman
Sarah Dumes Kaplan
Ben Karp
Benjamin Lieberman
Sol Francis Karp
Nate Lieberman
Harry Lieberman
Abraham Lieberman
Jacob H. Kaplan
Mildred Dumes Dansker
Jeannette Dumes Karp
Louis Dumes

Click on the photo below to see the movie!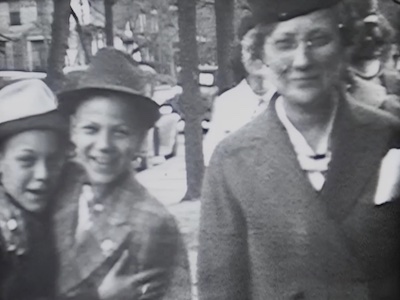 (updated June 24, 2009)
Back to the past!
Tomorrow, June 25th, I leave for Latvia. The purpose of this trip is:
Finish the job of photographing the remaining graves in the Vishki cemetery, and then translate them after I return
Visit with our friend Leizer Dumesh in Riga
(and most of all) Meet our cousins in Latvia! Marina has been planning activities and Julia has been planning the menus. :-)
Those of you who know me well would anticipate that I'm really looking forward to trying some Latvian home cooking, which I expect will be quite similar to Russian home cooking. There are some uniquely Latvian dishes, though.
We will probably go to Vishki several days at least; once to do the research work in the cemetery and another day with all of the families for a picnic. Tanya's husband Sasha and her son Ilya are going to attempt to teach me to fish. From the cemetery, you get a nice view of the beautiful lake that is very popular in the area for boating and fishing.
There's also a lot of Daugavpils (pronounced like "Dog of pills", Latvia's 2nd largest city, very close to Vishki, home of our cousins) that D & I didn't see when we were there, so Marina is going to help me catch up with that.
I'm going to be keeping a blog of the trip: http://triptolatvia2009.wordpress.com/ I didn't write my own blogger this time -- getting lazy, I guess. :-) So it's just another wordpress blog. In fact, if you ever wonder what I do with my copious spare time, you can check out some other wordpress blogs of mine. I don't get a chance to update them frequently, but here they are anyway:
http://brucedumes.wordpress.com/ This blog usually ends up being about what I'm cooking.
http://learningrussian.wordpress.com/ This blog is about my adventures in learning Russian.
http://mythursdaylunch.wordpress.com/ I work from home on Thursdays and live close to Koreatown and Thai Town in LA. So I take a break and get lunch. I used to just review my lunches on Yelp, but I figure god yelps those that yelp themselves, so here is that blog.
Please follow the blog and leave comments, I'd really be curious to read your thoughts -- and if you have any questions for our cousins, post them there and I'll pass them along!
It will be quite a reunion. Most of the cousins I have spoken with are surprised to find out how closely related we are. Julia is my 3rd cousin, her mother Tanya was my Dad's 2nd cousin and her grandfather Nota and my grandfather William J. Dumes were 1st cousins. Please take the time to read (or re-read) the story of Tanya Dumesh, mother of Julia, grandmother of Tanya and Marina, how she survived the war and how she managed to provide a home for two little girls in Vishki after the war.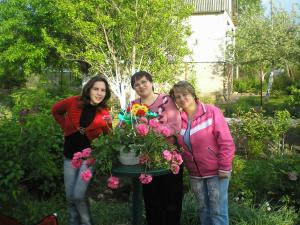 Marina, Julia and Tanya at Julia's 60th birthday celebration in 2008

(updated May 8, 2009)
Experimental new script
One of our more perspicacious cousins suggested a new idea (several actually) for Dumes.Net. I've begun to impliment the first one, which is the idea of a "group card". You know in an office, you pass around a card and everyone signs it, rather than 30 people getting individual cards? That's the idea here, and it's especially effective if you want to get a bunch of people to send a card to someone who doesn't do email. Yes, there are still a few. :-) You'll find two cards already started. Please have a go! WARNING: the is pre-BETA software. It won't break your computer or anything -- but it's VERY barebones software. I have a lot of ideas to make it much prettier and fun -- but only so much time, so it'll take me a while to get to it. But please send along any suggestions!
Take me to Dumes.Net group cards!
(updated May 5, 2008)
Our Cousins in Latvia
My friend Christine Uzdin, a fellow Vishki descendant, is currently in Vishki vacationing and doing research. She has found some interesting things, which we still have yet to sort out. Today she visited with our cousins, Julia, Tanya, Marina and their families. She took photos and a 3 minute video of them talking! The first person speaking in Marina, then we see Julia and finally Tanya. I'll work on a translation for you all. I can understand most of it as long as I use the pause button! :-)
You can read Christine's travel blog if you like. After her stay in Vishki, she's taking a driving trip through Russia. You can also view the photos of our cousins here until I get them transferred over to Dumes.Net.
Many thanks, большое спасибо Christine!
(updated Apr 21, 2008)
Improved Slide Shows
| | |
| --- | --- |
| | It might be that you didn't even know that I'd written a slideshow feature to browse the family photos -- but if you did, then I'm pleased to tell you that it's been greatly improved. If you go to http://dumes.net/cgi-bin/slideshow.cgi, you can put in search parameters and get a slideshow of pictures that match. You can also get here from the menu "Family History -> Family Pics -> Slideshows". |
(updated Feb 3, 2008)
More from our cousins in Latvia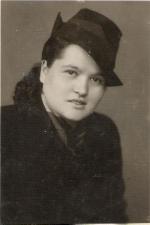 Julia, Tanya, Marina and I have been exchanging emails all month! They have been very kind and generous with their time and have shared a lot of information about their family now and their family history.
I've been translating the stories from Russian -- that last year of Russian study has really paid off! You can read about Tanya Dumesh, born in Viski in 1919, and how she survived the war and Tanya's sister Tsipa-Lea and Tanya's oldest daughter Raisa. These stories were written by Tanya's younger daughter Julia, the person with whom I initially made contact. Julia's daughter Marina is the one who knows English, so we email most often, but Marina's sister Tanya and I also email in Russian and Julia sends messages via Tanya or Marina in Russian. This has taken a lot of my time and energy this month - a relatively short email can take more more than an hour, sometimes two to write in Russian. It's much quicker to translate from Russian into English, but still very time consuming. So if I'm behind on sending anything to anyone, my apologies! I'm still taking the Russian classes at UCLA as well, which have been very helpful, but also time consuming between class and homework.
New Family Tree Tool - Show Ancestors
I've added a new tool to the family tree pages. It allows you to see a person's ancestors, and it prints (hopefully) in a nice graphical interface. It's called "Ancestor Tree". As always, let me know if you see any bugs with this or any other tools. I can't promise I'll fix them right away :-), but better that I know about them. You can sample it by looking at
my ancestors
.
Improvements in Family Movies
Thanks to the generosity of cousin Danny Vinik for giving me a few gigs of web space, we have some
higher quality version of the family movies
available! Let me emphasize that there are still a lot of movies for me to process, but you'd be amazed how many people are in these movies. Every single branch of the family is represented here, so check them out! When you go to the online movies page now, you'll see a choice for low-res (the version we've been using already) , a medium res version and a high res version. Medium and Hi Res require quicktime, which is a free download from Apple and it's available for windows or PCs.
News about Nowoseloks
I have some information regarding our Nowoselok relations in Viski! You can read all about them
here
You may recall my telling you all about how I found our cousin Nathan Silk here in the Los Angeles area. A quick reminder how that happened: I got a copy of Sadie Silk Dumes' obit which listed a brother named Rabbi David Silk in Los Angeles. After a full day of genealogy, I was able to put together an almost complete family tree for him and found Nathan living in the Valley. His health isn't great, but his mind is very sharp. Anyway, you'll see David Silk's family on this page, and now I can give Nathan a copy of his father's birth certificate, written in Russian! His father was known in America as Harry Silk, but he was born Aron-Haim. It appears that some of the Nowoselok's may have survived the war, serving in the Red Army. I'm story working on that, trying to see if possibly we can locate some of them!
These Nowoseloks are not by any means distant relations. Any of you that are a Dumes are also a Nowoselok. We can trace the Nowoselok line back to circa 1820 with Abram Nowoselok, who was Sadie Silk (Sheina Freida) Dumes' grandfather.
(updated Jan 6, 2008)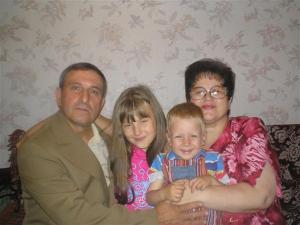 We have cousins in Latvia!
This is Cousin Julia Aleskevica, her husband and two of her grandchildren, Natasha and Max, in Daugavpils, Latvia. Julia and her grandchildren look very Dumes-ish to me. In fact, her grand-daughter looks very much like my niece Shana, I think.
If you'd like to see more pictures of our Dumes cousins in Latvia, look here.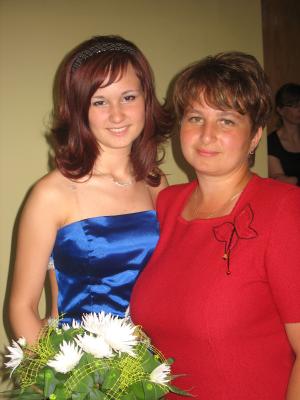 Julia's daughter Tanya with her daughter Lyudmila
Hey Bruce, how come you're so sure this time?
No doubt you are saying to youself, "Hey, Bruce thought Vadim was a cousin. How come he's so sure now?". Well, this time we have documentation. Julia's mother Traina was the daughter of Nota Dumesh of Viski. Nota Dumesh was the son of Jossel-Leib Dumesch. Jossel-Leib was the brother of Chaim-Yehuschua Dumesh, father of Sarah Dumes Kaplan, Louis Dumes, Rebecca Dumes Lieberman, Arther Dumes, Fannie Dumes Fishman, Anna Dumes Schultz, and William J. Dumes. So Nota, Julia's grandfather, was my grandfather William J. Dumes' 1st cousin. Julia's mother and my Dad Stan Dumes were 2nd cousins, and Julia and I are 3rd cousins.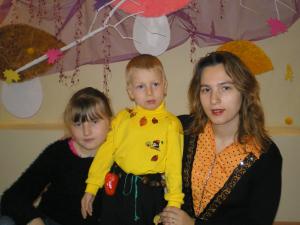 Julia's daughter Marina, with her kids Anastasia 10 and Max 3.
How did you find Julia?
Those of you following the travel blog will recall that I spoke with a woman named Veronika Galvena in Viski who was friends with a girl named Traina Dumesh in Viski. She said that Traina had moved to Daugavpils and she was dead now but had a daughter. My friend Lolita Kozlovska, who gave me my initial tour of Viski and introduced me to Veronika. Lolita works at the Tourist Information Center in Daugavpils and found a woman named Julia Aleskevica, who Lolita believed to be the daughter of Traina. It turns out that Traina's name was Traina. In 1940, Traina and her sister Tsipa-Lea moved from Viski to Riga looking for work. In 1941, Traina's mother, father and two sisters Liba and Doba were killed by the Nazis. Traina and Tsipa-Lea somehow survived the war in Riga. Traina died in 1989 and her sister Tsipa-Lea died in 1994. Julia has two daughters, Tatiana and Marina. Julia had a sister named Raisa, who died in 1987, only 43 years old. Raisa had two daughters also.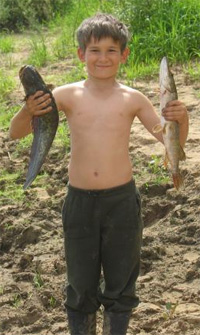 Tanya's son Ilja, soccer player extraordinaire, fishing in Viski
There's no doubt in my mind on this one. Julia knew the names of her ancestors and they fit perfectly with the family tree that I had assembled.
That's it for now, though I think that's enough! :-)
Happy Hannukah!
Happy Hannukah to you all! I have been so preoccupied since September with my Russian class that I haven't been updating the site very much, my apologies. I'm in the middle of what seems like an endless number of projects.
I'm still waiting to hear back from the Latvian Archives regarding the Sadie Silk ("Novoselok") Dumes family research. This may provide us with a wealth of new information about the roots of that part of our family.
I've been doing research for some of the tangential families, such as Rebecca Stein Dumes' family. According to family legend, they lived close enough to the Dumes family in Viski that Rebecca's mother met Sadie and didn't realize until they started talking that their children were engaged in America! I'm thinking this might be apocryphal, but I'm looking for Steins in the area.
I'm adding in some family tree data that relates to Abe Schultz. Abe Schultz's sister Bessie married a fellow named Samuel Smith, and now I've got the Smith family data and I'm putting that in the tree. If any of you have family tree data that you would like to see on the site, just email me! My email address is a link at the bottom of this page.
If any of you know the towns in Russia (or wherever) that your non-Dumes ancestors came from, drop me a note! I'd be very interested to know about it and happy to help with researching them!
I'm putting together an account of the trip to Latvia. It feels like it's taking forever, because there is so much to say! Those of you who read the travel blog will have read about the woman Veronika Galvane from Viski. She gave me an account of her childhood there before the war. While she is not Jewish, the people in town called her the "Yiddishe Goy", and she was friends with our Dumesh cousins in Viski. I'm going to send a little money to her in Latvia. She lives in a state run nursing home with a very small old age pension that does not cover the cost of her medicine. I'm sure that what would seem like a very modest amount of money to me would seem like a fortune to her. If any of you would like to find out how to send her something, send me an email.
PLEASE write me if you have any pictures, family tree data additions or corrections, etc! And remember, just because it's called Dumes.Net, it's not just about being a Dumes. We are all one big extended family. I was so delighted to get a couple of emails from people in the Fialco branch of my family (my grandmother Freda Fialco Dumes was married to William J. Dumes) who found the movies taken by my grandfather.
(updated August 12, 2007)
Off to Viski
D & are I leaving today for our family history trip to Europe! Our tour begins in Germany and Denmark, researching D's family roots. From there we travel to Riga, where we will meet Vadim's family.
Finally, we'll be going to Viski where we are going to document as much as possible. It's my goal to photograph each grave in the Viski cemetery and get the headstones translated, where they are still legible. These will end up on the Viski shtetl site (http://www.shtetlinks.jewishgen.org/viski).
You can follow us, if you like, by reading our travel blog.
When we get back, there will be much to tell beyond what is there. Thanks so much to all of you.
Family Related Websites
I'm now volunteering as the webmaster for the JewishGEN.org's Latvia SIG, and I've completely redesigned the site. If you haven't seen it before, the URL is
http://www.jewishgen.org/Latvia
. There's a lot of great content there, which I can't take credit for. All I've done is the redesign and I'll be responsible to keep it up to date and make changes.
I've also created, under the umbrella of JewishGEN, a shtetl site for Viski (or Vishki), our "hometown" in Latvia. That site is http://www.shtetlinks.jewishgen.org/viski. This site is still an ongoing project, but there's a fair amount there so far. One thing you might find interesting is a movie that I put together from home movie video taken by Christine Usdin. Christine also had an ancestor from Viski and visited there in 1994. She sent me a copy of the two hour video and I edited it into a 10 minute movie and added some music. If you click on the "Photos" link, you'll see it's the first choice.
Family DNA project
As most of you family probably know by now, sad to report that Vadim isn't our cousin after all. It is amazing to consider that his great-great-grandfather lived next to my great-grandfather and we share a surname but not related. I guess we have to keep in mind that when your name derives from a place, this kind of thing is possible.
Still, I'm delighted to have Vadim as a friend and we can be thrilled to know that two families from our homeland are reacquainted.
Anyone reading this named Dumes or Dumesh who thinks there is a chance that we might be related, please contact me or feel free to join the DNA project! (see link below)
Family DNA project
Our (hopefully) new cousin Vadim and I have submitted our DNA to a testing lab and within a couple of months, we'll know for sure if we are cousins and within how many generations.
If anyone reading this wants to join the project, feel free! However, any male Dumes who already knows we are cousins wouldn't gain anything by joining because our Y-DNA would lead us back to Chaim Yehushua and we wouldn't learn anything new. What would be helpful is if anyone with a surname "Dumes" or "Dumesh" reading this who has Latvian or Russian ancestry wants to join.
To join, go to http://www.familytreedna.com/surname_join.asp?code=N19381. I recommend the Y-DNA37 test.
New Family History Information!
As those of you who went to the reunion know from my presentation, we've located the Dumes homeland of Viski, which is in modern day Latvia. Our family were in Viski going back to at least around 1780.
How do I know that? I'll tell you!
We now have our family history going back to the birth of Chaim Dumes (or more correctly Dumesh), born around 1780, who had a son named Lieb, who had a son named Wulf, who had a son named Chaim (the fellow that we previously had as the top of our tree, married to Sadie Silk) who had all the children that came to America: Sarah, Louis, Rebecca, Arthur, Fannie, Anna, and William.
For detailed info, go HERE
If you are so curious to see the tree of family in Viski that you can't stand it, go HERE, but go back and see the detail page when you can. It's loaded with amazing information.
The New Look
You probably noticed this without being told. If you get a chance, drop me a note and tell me what you think. And also don't be afraid to tell me if something doesn't work with your browser (if so, please remember to tell me what browser and version of your browser you are using!).